It has been a while since I selflessly promoted a product that I have been involved with launch of, however this is one that has taken the best part of a year of my life, many many meetings and a truly immense amount of coffee, tee & wine.  This week (Tuesday at around 06:30 in fact) Fasthosts launched the first phase of Office365 with 2 very distinct packages the Exchange Essentials and Office 365 Business Premium (Catchy names right).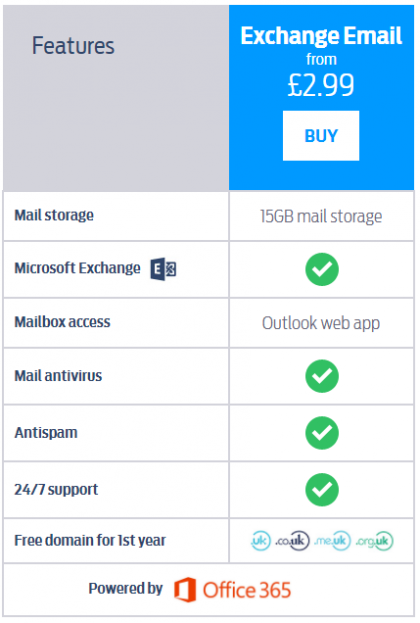 Lets take a quick look at the Exchange Essentials first of all, essentially (see what I did there) what you get is a MS Exchange Account, hosted and managed by Microsoft, OWA, 15GB mailbox and all the normal things you would expect from Exchange for just £3.99 pm for a single user, £2.99pm if you have have 5 or more users.
The set up is really quite easy even if you have your domains hosted with another hosting company, and we are working on something a little special for a future release that will really make a change to the way people use Exchange with Office 365.
As you would expect it can be used by Outlook apps on your phone, that you can get for free on the app store of your choice.  Setting mine up on the Samsung with the Microsoft Outlook app was dead simple, no need to anything more than the email address you have created and the password, no having to set mail servers and a like.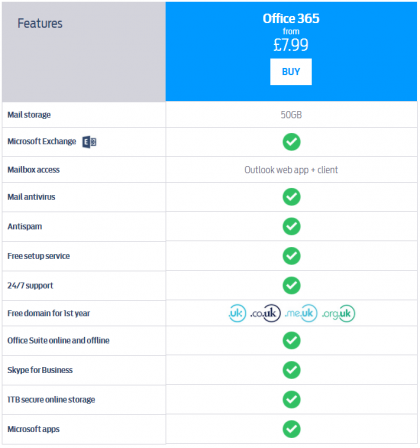 Now looking at the Business Premium Office 365, you get a bigger Mailbox 50GB rather than 15GB, 1 TB of One drive and the MS Office suit to down and install on your computer /mobile device.  You can actually install the software on 5 computers and 5 mobile devices.
With the software it is always up to date and you get all the new features as they come out.
With both packages you get a free .uk domain of your choice should you want a new domain to celebrate your purchase.
We spent a lot of time on the on how this works in the Fasthosts Control panel too to make sure it was as easy as possible to administer.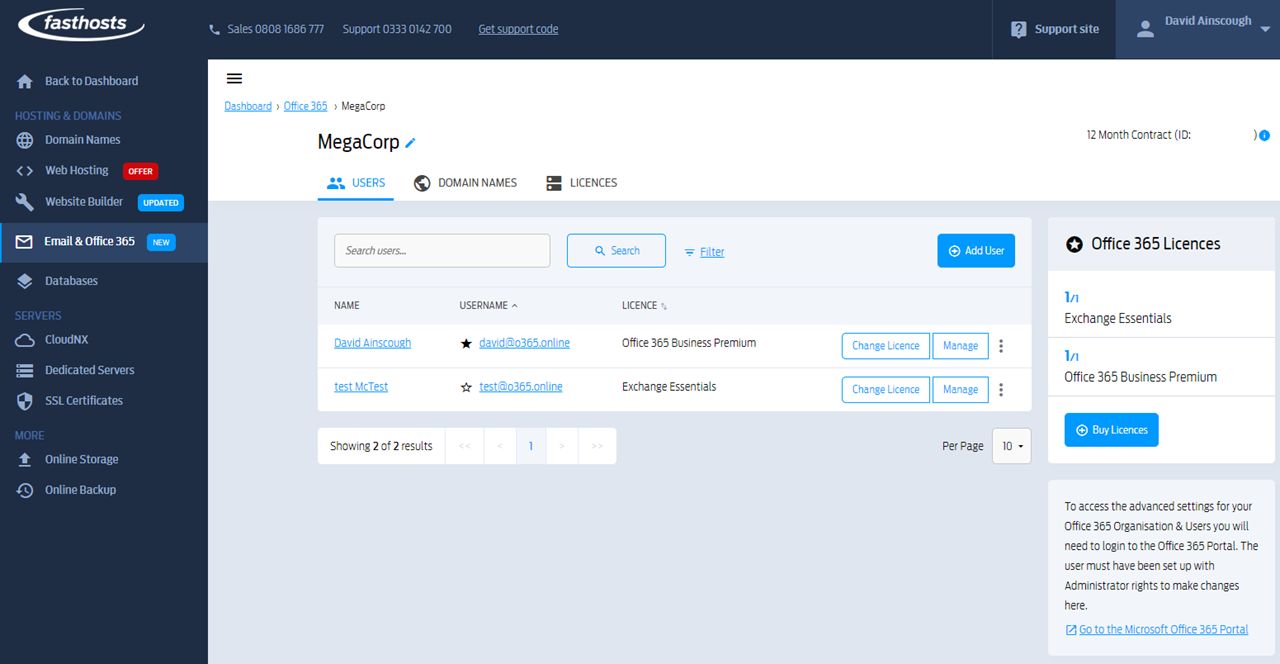 Want to know more, have a look at the Fasthosts website : https://www.fasthosts.co.uk/